Making Sole-Proprietor Healthcare Easy Is Only One Of Keith Giles Super Powers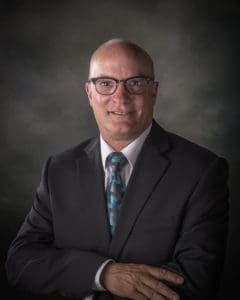 Keith Giles, CEO of Verus Health Partners, has been helping business owners, individuals, and family members for over ten years beat the high cost of healthcare and sort through all the confusion in the industry. He has served many roles in the industry over the years, including advisor for the public sector and non-profit businesses.  
The 23-year United States Air Force Veteran has a diverse background, including Aircraft Maintenance, US Secret Service Communications Support, Superintendent of Education. His favorite assignment was Program Manager for the Office of Defense Cooperation at the US Embassy in Kuala Lumpur, Malaysia. After leaving the service, Keith pursued his dream in the engineering field as a Systems Engineer. After a few years in the industry, he ran into an old friend who was a prominent director of communications with a large contractor in the area and left the industry to start his P & C agency. He recommended Keith do the same. The rest is history.   
His passion is to roll back time, where access to quality care started with your primary care doctor and was the norm. Some of his major accomplishments are reducing pharmacy spending in the public sector and, in most cases, reducing sole-proprietor healthcare costs by over 40%.  
Keith is a respected speaker and has been a guest on local radio and cable channels. His ongoing research, education, and advocacy in the under 65 marketplaces, the Medicare arena, the Self Insured Space for small and large groups, and his favorite "Veteran Healthcare integration into the private sector" has led him to conduct numerous educational workshops with Chambers of Commerce and professional associations. He believes his entrepreneurial spirit comes from his diverse background in the military and civilian sectors, where thinking outside the box is, and should be "the norm" in the problem-solving process. 
Keith was the first Certified Healthcare Reform Specialist in Brevard County, Florida. He currently holds an Advanced Self-Insured Certification and is currently seeking his Certification in Pharmacy Benefit Management. His professional associations include State and local Space Coast Florida Association of Veteran–Owned Businesses and Ambassador for Florida Association of Veteran–Owned Businesses.  
Keith joined our CEO Mindset™ Phase I course to stop being run by the business. He wanted to stay focused and pinpoint his direction to develop a five-year plan to increase revenue to over 5 million. "I hope to get organized, focused, and surround myself with successful people." He learned that his potential and worth were key to his business success, and giving away his net worth diminished his value. After completing Phase II, he nearly doubled his clientele and increased his fees and revenue.  
Keith has a soft side and gets a little emotional when it comes to dog and animal rescues, spending time fostering dogs in need, and adopting dogs that have "stolen" his heart. He currently is serving as an animal rescue transporter for fostering/adopting families. Ask him about his "Dingo" foster experience. 
He has been married to his lovely wife, Pam, for over 23 years. They have four sons, one daughter, six grandkids, a sweet chocolate lab, and one grand-dog.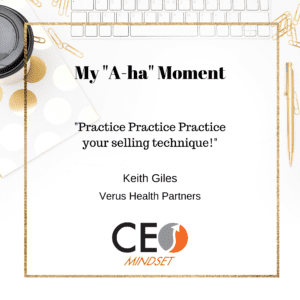 Today Keith works with clients on how to beat the high costs of healthcare and help businesses, individuals/families, Medicare clients, and transitioning veterans strategically plan for a sustainable future.  


Program expenses for all participants will be covered through funding provided by the Florida Legislature and Veterans Florida.
https://juloglobal.com/wp-content/uploads/2022/07/JULO-global-strategy-FINAL-NEW-1030x475.jpg
0
0
Juliann Nichols
https://juloglobal.com/wp-content/uploads/2022/07/JULO-global-strategy-FINAL-NEW-1030x475.jpg
Juliann Nichols
2020-09-22 17:58:53
2020-10-02 16:54:14
Making Sole-Proprietor Healthcare Easy Is Only One Of Keith Giles Super Powers