Executive Protection: The Natural Transition To This Decorated Army Veteran CEO, JayR McIntyre.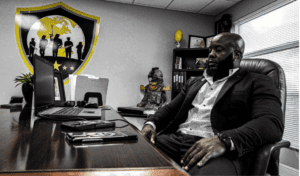 JayR McIntyre is the Founder and CEO of Rat Pack Worldwide Security. A veteran-owned business, Rat Pack specializes in executive protection, event protection, and special missions protection. All security agents are military veterans who are trained, licensed, and certified with the ability to provide operations and logistics support from planning to execution of  the client's security mission.  
A driven professional with a proven track record of success in leading, coordinating, and managing progressive enforcement, intelligence, and security operations in the United States Army, JayR is a Trained Executive Protection Agent and Close Protection Agent. Experienced in managing all aspects of security, anti-terrorism, and force protection initiatives, including all logistics, methodologies, and technologies; knowledgeable in preparing risk management plans, anti-terrorism measures, organizational preparedness, personal defense systems, security force management, anti-terrorism/force protection, emergency services & initial response teams, and domestic terrorism defense measures. 
During his tenure in the United States Army, JayR McIntyre served in the 1st Infantry Division in Germany from 2002-2005 with his First Deployment to Tikrit, Iraq from 2004-2005 Operation Iraqi Freedom and Served in the 1st Cavalry Division from 2005-2008 with his Second Deployment to Mosul, Iraq from 2006-2008 for 15 months. JayR also served in the 1st Armor Division from 2009-2011 with his third deployment to Mosul, Iraq 2010-2011 for 9 Months. 
He was awarded the Bronze Star Medal, Combat action Badge, and Numerous Army Achievement medals. Air Assault Qualified. JayR Holds a B.S in Sports Medicine and an Associates in Sports Medicine and is a graduate of The EBV UConn School of Business 2019. He also serves as the President of Student Veterans of America at Keiser University and is a Veterans Treatment Court Mentor, both in Tampa, Florida. 
During a private security deployment to Puerto Rico following Hurricane Maria, JayR and business partner, Remi Rivera, saw the industry sacrifice both quality and agent safety in the name of profits. They started RatPack in 2018 knowing they could provide top-of-the-line security services while hiring transitioning veterans. Today, RatPack has 15 employees, and 75 contractors working across the country, and is committed to its agents as much as its clients. RatPack pays 50% above the industry average and helps ensure its veterans receive VA care and other benefits.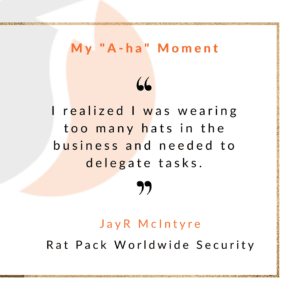 JayR heard about our CEO Mindset course through one of our partners, Veterans Florida. Like many other people who attend the class, he wanted to understand how to be a better CEO. He realized he was wearing too many hats and learned how to delegate tasks to other employees. Since taking the course, JayR and his company landed a huge deal as an approved security vendor for the next year's Super Bowl LV in Tampa. They opened a new office and training facility in Tampa and formed the most elite educational training in the security industry. They'll provide executive protection and event security on the world's biggest stage. We love to see how much you have accomplished, JayR, and we can't wait to continue your journey into our CEO Mindset Phase Two class!   

Program expenses for all Florida veteran participants are covered through funding provided by the Florida Legislature and Veterans Florida
https://juloglobal.com/wp-content/uploads/2022/07/JULO-global-strategy-FINAL-NEW-1030x475.jpg
0
0
Juliann Nichols
https://juloglobal.com/wp-content/uploads/2022/07/JULO-global-strategy-FINAL-NEW-1030x475.jpg
Juliann Nichols
2020-10-22 10:34:15
2020-10-23 10:09:46
Executive Protection: The Natural Transition To This Decorated Army Veteran CEO, JayR McIntyre.