Monica Iannacone, CEO of Weekend Navigators Helps You Plan The Perfect Getaway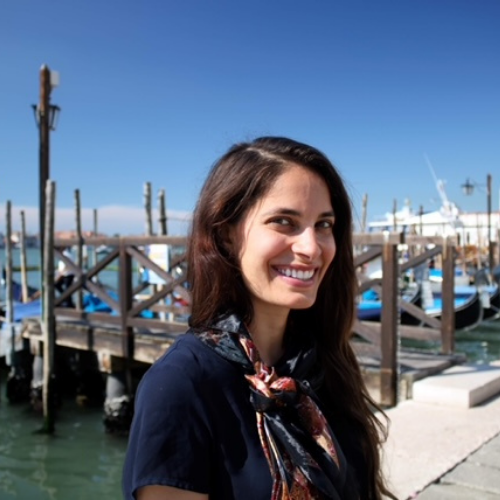 Are you dreaming of the perfect getaway? We are all having cabin fever these days. Monica Iannacone, CEO of Weekend Navigators, has the perfect solution. Her company helps couples plan memorable destination weddings and honeymoons using their travel expertise to plan every detail. They have traveled to 27 countries and can help create an unforgettable wedding or honeymoon experience. They travel to the resorts and build relationships that ensure every vacation is memorable, making travel stress-free.  
Have you already tied the knot? No worries, Monica has plenty of available destinations if you want to book your next unforgettable getaway. Travel to an oasis–like The Caribbean, explore Australia's outback, or take a safari ride in Africa. Wherever the wind takes you, Weekend Navigators can help you plan from start to finish.  
With over 35 years of travel and planning experience in the military and life-long experience traveling and living around the world, Monica met her husband, Michael (an active-duty Marine) on an airplane when flying to mobilize for a year in the Navy Reserves. After they both deployed and traveled to over 20 countries in a year, they had a destination wedding in Rome, Italy. She is a Navy Veteran, Reserve Officer, and a Marine Corps spouse. She has lived in Italy and Spain and spent her life traveling for the military and for fun vacations worldwide, which explains why she loves sharing her love of travel and exploring! 
Monica and her husband started Weekend Navigators while they were both living overseas and planning their destination wedding. They started in late 2018 and helped couples plan destination weddings and honeymoons by using their travel expertise. They realized that couples, especially military couples, don't have the time to plan their perfect wedding, and they wanted to make it stress-free. Eventually, they expanded to include social groups, couple retreats, girls' getaways, and family vacations. "We wanted to help people who want an amazing vacation but don't have the time to plan it—millennials in their 20s to mid–30s who love to travel but haven't traveled much; retired couples that are planning a milestone anniversary. Engaged couples who want a destination wedding or honeymoon." 
Monica decided to join our CEO Mindset course to increase brand awareness of Weekend Navigators and network with other CEOs and business owners to collaborate and share experiences. "I wanted to partner and connect with other business owners to grow and scale our business, and specifically use our network to book more weddings and honeymoons for 2021 and beyond." She attended both Phase One and Phase Two classes, learning to automate, delegate, and eliminate and focus on the clientele to be happy and refer them. One of the most rewarding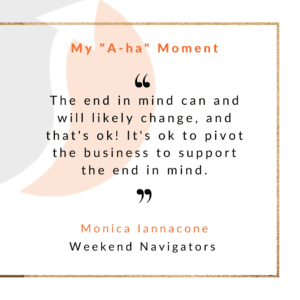 experiences was learning how to identify a PITA client. "A PITA client will consume time and money and prevent us from working with ideal clients." She enjoyed a small intimate group of people to collaborate with instead of a large room full of people. "I learned that it's important to focus on myself, especially in the mornings, and have that dedicated time to work out, meditate, brain dump, and think."
We are quite envious that you get to travel all over the world, Monica! We love seeing how much you have accomplished, and even though Covid is affecting travel, you and your business have booked out through 2022! Congratulations on all your success, and we look forward to seeing your business continue to grow!

Program expenses for all participants will be covered through funding provided by the Florida Legislature and Veterans Florida.
https://juloglobal.com/wp-content/uploads/2022/07/JULO-global-strategy-FINAL-NEW-1030x475.jpg
0
0
Juliann Nichols
https://juloglobal.com/wp-content/uploads/2022/07/JULO-global-strategy-FINAL-NEW-1030x475.jpg
Juliann Nichols
2020-11-12 10:57:36
2020-11-13 11:51:16
Monica Iannacone, CEO of Weekend Navigators Helps You Plan The Perfect Getaway