Carrie Roberts, CEO of American Trustee of Florida LLC – Helping Small Business Owners Find Affordable Insurance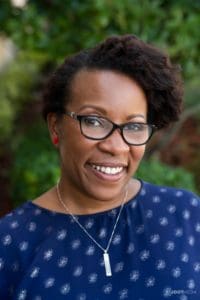 In this ever-changing world of insurance, it can be difficult to know what type of coverage is right for you and your family. Health insurance is so important, especially these days, and having an experienced professional to assist with your needs can be helpful in finding the right program for you. 
Carrie Roberts, CEO of American Trustee of Florida LLC, helps employers and individuals' source affordable insurance solutions. They offer a wide variety of options for Health, Life, Supplemental, Annuities and so much more.  
A Florida native, Carrie was born and raised in the great city of Jacksonville. She left to explore the "Wild Blue Yonder" in 1989 and joined the United States Air Force where she met her husband and had two children. Carrie served 10 years in Active Duty and 3 years Civil Service as a Weather Forecaster. 
Carrie went on to earn her bachelor's degree in Business Management and her MBA with a focus in Marketing while working full-time retail management. After some time, she knew it was time to make a change as her season was over in retail. After much prayer and consideration, she entered the world of Insurance in 2016 and has not looked back.  
Carrie cut her teeth in the insurance industry as an Aflac Agent with a rapid succession to District Sales Coordinator. Wanting to provide her clients a more well-rounded suite of insurance options, Carrie became an Insurance Broker. She recently started American Trustee of Florida, LLC, where they help employers and individuals' source affordable Insurance coverage to meet their needs. It is Carrie's vision to become "THE" go to Broker for small business owners! 
Don't ever feel like it is too late to follow your dream! In addition to running her business, Carrie is now living her lifelong dream of performing in musical theatre. After raising two children, graduating from college and two careers, her very first show was in 2019 casted as Mrs. Potts in Beauty and the Beast. She has since done two more shows and is looking forward to many more.
Carrie heard about our CEO Mindset course through one of our JULO alums, Trish Murphy. She wanted to be more of a savvy business owner, and well, learned she has a lot to learn about being a CEO! After implementing the knowledge gained, she realized she spent too much time doing things that were not income producing, therefore becoming counterproductive. She also needed to get her processes and systems in place in order to hire. Brain dumping was a huge takeaway and allowed her to allocate her time more efficiently. "At the end of each day, I can get it all out and help myself prepare for the days to come instead of spending that time spinning my wheels."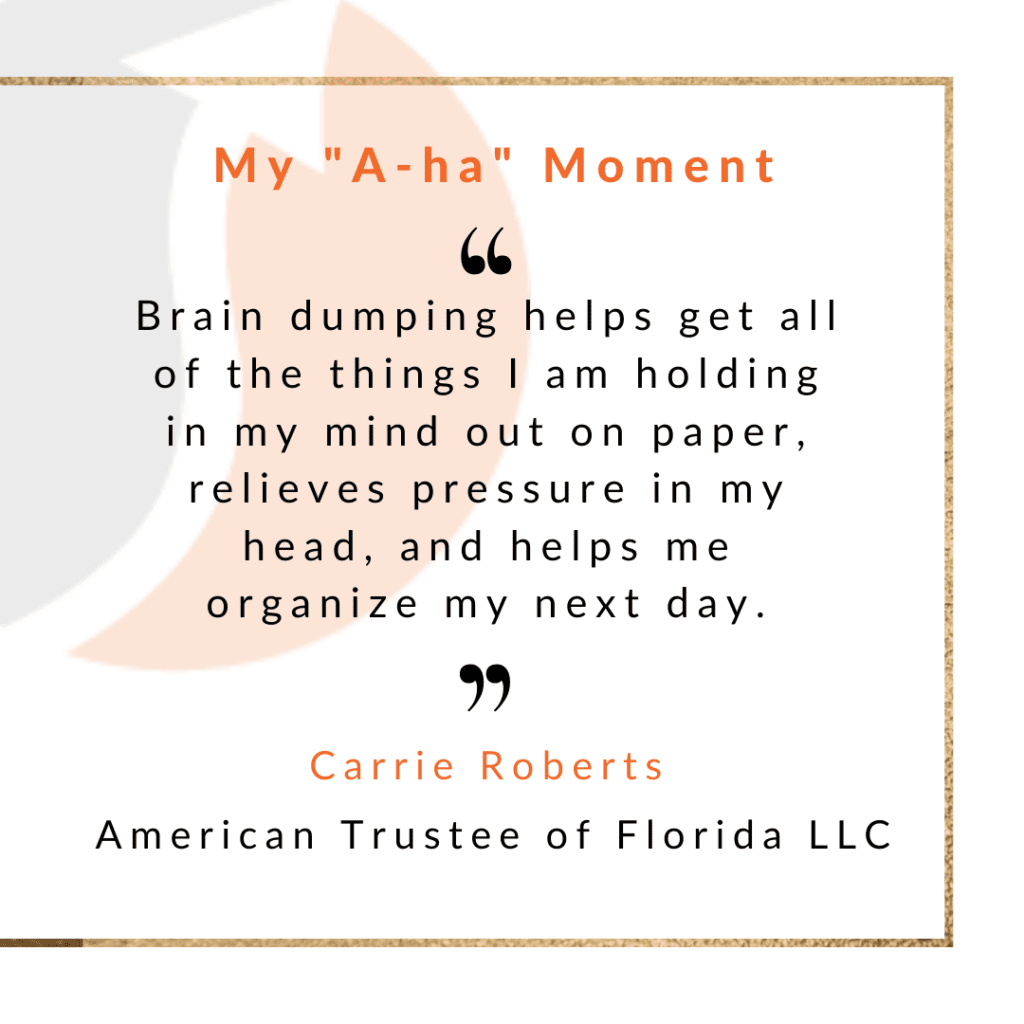 For Carrie, being a CEO means to own a business, with the processes, systems and a team that she puts into place to achieve her vision. "As a CEO, I am the face and cover of the business supported by a team that works together." 
Why would she recommend this class? "This particular course is different than other business coaching classes. You walk away with the means and tools to run a practical business. The lessons are real life and real world and that's important."  
We couldn't agree more Carrie. We look forward to seeing your continued accomplishments! 
https://juloglobal.com/wp-content/uploads/2022/07/JULO-global-strategy-FINAL-NEW-1030x475.jpg
0
0
Juliann Nichols
https://juloglobal.com/wp-content/uploads/2022/07/JULO-global-strategy-FINAL-NEW-1030x475.jpg
Juliann Nichols
2021-01-14 14:34:39
2021-01-15 11:49:27
Carrie Roberts, CEO of American Trustee of Florida LLC – Helping Small Business Owners Find Affordable Insurance