How to Start a Culture Podcast: The Culture Marauders Have The Answer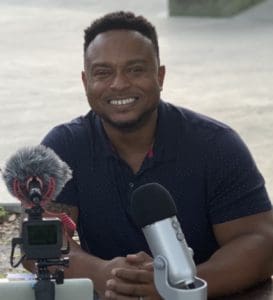 Who loves a good podcast? Look no further than Curtis Kelley, Co-Owner of The Culture Marauders LLC. They are a crew of friends and family with diverse backgrounds and a passion for life. They draw on their experiences to connect to different cultures, take away the best they have to offer, and bring it back to the masses with the intent to enlighten and entertain. Curtis started The Culture Marauders Podcast in Sept 2019 after being encouraged by his wife to leverage his military experience into creating a podcast (wives obviously know best! ????).
Unsure what "culture marauding" is? Read more here: What is "The Culture Marauders"
Curtis was born in Omaha, Nebraska but grew up around the world as a military brat. He is a 20-year military veteran with combat experience that has earned him The Bronze Star Medal for Leadership in Combat. Curtis possesses a B.A. in Logistics Management and an M.A. in Organizational Management. He currently resides in Tampa, Florida where he is a devoted father of 3 and husband to his wife Corinna for 13 years.
Curtis loves good music, food, traveling, sports, movies, cooking, hanging out with his family, good rum (who doesn't!), and getting out and immersing himself in different cultures.
He has met 3 Secretaries of Defense (William Cohen, Donald Rumsfeld, and Ashton Carter), Former Secretary of State Colin Powell, and President Barack Obama. He has an uncanny ability of meeting famous people in random places so next time you are wanting to meet the celebrity of your dreams, this guy is your wingman!
Curtis attended our CEO Mindset™ course to gain the tools to become an effective, respected business leader, better manager, and CEO for his business.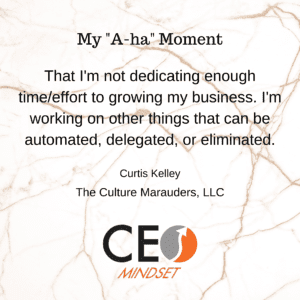 After completing the course, he realized he was taking on too much in the operation of the business and lost focus of what his role was. "It made me take a deeper look into what I want to accomplish with my business and what resources I'll need to do so."
We are excited to see what the future holds for you Curtis, and look forward to your success!

Program expenses for all Florida veteran participants are covered through funding provided by the Florida Legislature and Veterans Florida
https://juloglobal.com/wp-content/uploads/2022/07/JULO-global-strategy-FINAL-NEW-1030x475.jpg
0
0
Juliann Nichols
https://juloglobal.com/wp-content/uploads/2022/07/JULO-global-strategy-FINAL-NEW-1030x475.jpg
Juliann Nichols
2020-07-23 10:43:56
2020-10-02 17:44:59
How to Start a Culture Podcast: The Culture Marauders Have The Answer