Kathy Smith, CEO of Chandelier Transformations Youth Mentoring Inc. – Empowering Young Women Through Mentorship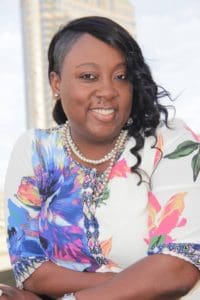 Children's opinions of their bodies form at an incredibly early age, especially young girls. With social media and apps like TikTok, girls become consumed with how many likes they get, how popular they are, all while trying to be their own person and stay true to themselves. With these young minds still developing, it can be exhausting and overwhelming to stay positive. It is difficult to escape the "ideal" body image that is promoted in today's media and no matter how much you try to shield your child from it, the message is likely to come through.  
Kathy Smith, Founder and President of Chandelier Transformations Youth Mentoring Inc. 501c3 Nonprofit organization in the Tampa bay area, mentors young, brown-skinned girls to embrace their individuality and live boldly and confidently in who God created them to be. By transforming their mindsets to illuminate their path and the path of all they meet, it empowers them to be trailblazers in the world through coaching, speaking, community involvement, mentorship, adolescent scholarships, and social activities.  
Kathy is a veteran of the U.S. Army serving 17 years as a Human Resource Specialist. In the military she served various roles that required her to be the voice for many Soldiers as an Equal Opportunity Specialist and Sexual Assault Victim Advocate. Kathy holds a BSBA, MSHRM and is currently pursuing a PhD in Industrial/Organizational Psychology.  
Growing up in Hillsborough county schools and raising a daughter and two sons of her own, Kathy felt that our younger generations needed real life role models and someone to teach them how to not only lead but communicate effectively in all aspects of their lives. She strives to instill excellence in young minority females by mentoring them on leadership, self- esteem, healthy relationships, boundaries as well as educational and Christian values to become pillars of success in their communities.  
As a Life Coach and Motivational Speaker, Kathy is the Transformation Strategist to professional women serving in the Armed Forces, female veterans and career-minded, goal-oriented women in the civilian sector needing to move from overwhelmed and undervalued to illuminating the path for themselves and others. She walks women through tearing down walls and strongholds of generational curses and self-sabotage that have plagued women for years. Kathy trains her clients to tap into their spiritual consciousness by removing the mask that they have built their lives around and to live life boldly and confidently in their God-given purpose. Through her support, clients can unlock their identity and potential to live a life of abundance and prosperity without fear, worry, anxiety or self-doubt.  
She enjoys meditating, studying ministry and natural health remedies, as well as spending time with her family and friends. She loves seafood and her favorite verse is Jeremiah 29:11, "For I know the plans I have for you declares the Lord, plans to prosper you and not to harm you, plans to give you hope and a future." 
Kathy joined our CEO Mindset course to have a solid business plan, qualify and secure the funding to run Chandelier Transformations Youth Mentoring on a full-time basis and to be an essential business in her community. She wanted to network and build solid relationships with various individuals and form partnerships throughout the Tampa and St. Pete communities. 
She learned there were a lot of things she could delegate or eliminate to maximize her potential and run the business more effectively. She put strategies in place to avoid pitfalls and created tasks to get things done. A big "a-ha" was the difference of an end user client and a target client/market. "I learned that with my mentoring organization, my clients are my sponsors and donors. The girls and families that I serve are the end users."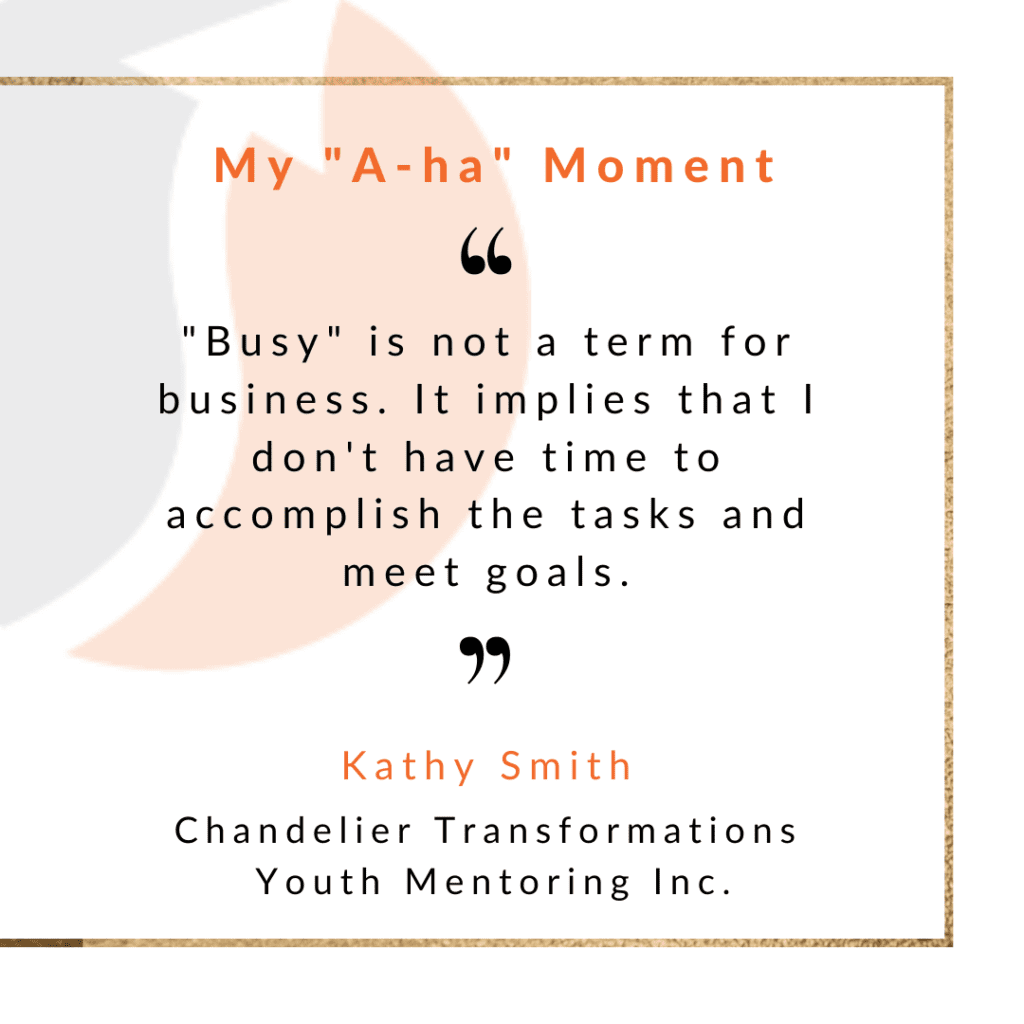 Why would she recommend this course? "CEO Mindset gives you a clear strategy and develops the mindset to help you to get things done in your business. My practices, clients and tasks are clear and defined. No other training program has helped me with these things and in such a short amount of time. The pace is fast but knowing to brain dump and start with a fresh mindset, begin with the end in mind and Automate, Delegate and Eliminate! I feel that CEO Mindset has allowed me to navigate the pitfalls of starting and running a business. It has shown me I can run a business in a manner that will allow for success at the current moment and well into the future." 
https://juloglobal.com/wp-content/uploads/2022/07/JULO-global-strategy-FINAL-NEW-1030x475.jpg
0
0
Juliann Nichols
https://juloglobal.com/wp-content/uploads/2022/07/JULO-global-strategy-FINAL-NEW-1030x475.jpg
Juliann Nichols
2021-01-21 17:31:00
2021-01-21 17:31:01
Kathy Smith, CEO of Chandelier Transformations Youth Mentoring Inc. – Empowering Young Women Through Mentorship