fayVen is Becoming Vendors FAV Place to Connect With Venues: Meet CEO & Founder of fayVen April Caldwell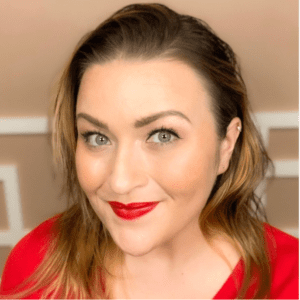 April Caldwell is Founder and CEO of fayVen, which offers a brokerage between venues that have additional space to rent out and mobile vendors that need a place to sell their goods and services. She is a ten-year Air Force veteran, receiving a Bachelor of Science in Business Management and is currently obtaining her MBA for Small Business Entrepreneurship.
Previously, April owned The Princess and The Popper – a gourmet popcorn company. In 2018 she launched her company fayVen. fayVen solves the needs that mobile and home-based vendors have when trying to find space to sell their goods and services who can't afford their brick and mortar. "We solve venue owners' issues of lacking revenue to keep their rent paid by helping them find complementary businesses to rent out space to."
The name fayVen came from a combination of two target markets: VENdors and VENues, their fayVorite way to connect! April's mother, Faith, was also a big inspiration. "I wanted to give the nod to her with the company name. She passed away in January this past year." The company logo, a lightning bolt, is a God-given symbol for April. She associates lightning with bright light in a dark world. Coincidentally, Tampa is also the lightning capital of North America, which worked out nicely.
April has a wide array of accomplishments, including the previous supervisor at The Department of Veterans' Affairs; Veterans in Residence with Bunker Labs; Action Zone Ambassador; alumni to Action Zone's Action in Motion program; Event Coordinator for Military Spouses Professional Network Tampa via Hiring Our Heroes; Institute for Veterans and Military Families alumni for Veteran Women Igniting the Spirit of Entrepreneurship (V-WISE), EDGE, and STRIVE; alumni of VETtoCEO; alumni of JULO Strategy, CEO Mindset; featured on Military.com; Austin Angels Ambassador; and Children's ministry at Champion City Church.
April was selected to be the Vice President of the Filipino American Heritage Group while stationed in Germany. She did a lot of their folk dances for their cultural heritage shows. "No, I am NOT Filipina; I just love the people, culture, and of course…the food!"
April attended JULO Strategy's CEO Mindset™ course to network with like-minded entrepreneurs and learned new skill sets to deal with difficult decisions. "I want to be able to speak in front of people more comfortably and confidently and work on my pitch for investors and competitions." After completing Phase One, she learned that she didn't need a HUGE crowd to be successful; she just needed the right people/target market to believe in her and her business.
"It was eye-opening to learn how much I valued myself as a CEO and learn what I needed to do to start making the revenue I need to reflect that. I enjoyed being able to hear the issues other CEOs were having, a lot which mirrored things from past and current experiences. I've since been able to pivot my business model to create new revenue streams."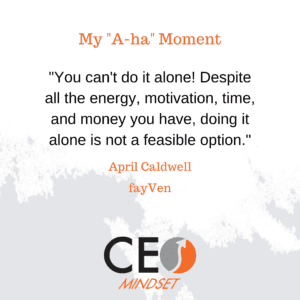 April has since completed our Phase Two program and has increased her fees, improved her target market, and gained new clients. We love seeing you and your business succeed, April, and can't wait to see where it takes you!

Program expenses for all Florida veteran participants are covered through funding provided by the Florida Legislature and Veterans Florida
https://juloglobal.com/wp-content/uploads/2022/07/JULO-global-strategy-FINAL-NEW-1030x475.jpg
0
0
Juliann Nichols
https://juloglobal.com/wp-content/uploads/2022/07/JULO-global-strategy-FINAL-NEW-1030x475.jpg
Juliann Nichols
2020-09-10 13:20:24
2020-10-02 17:23:12
fayVen is Becoming Vendors FAV Place to Connect With Venues: Meet CEO & Founder of fayVen April Caldwell