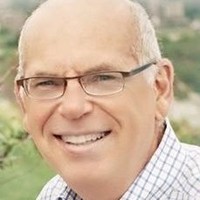 As President and CEO, Jim has positioned Lane Technology Solutions as the top provider of managed services, cloud services and cybersecurity in the Orlando, Florida market. He has a proven track record for assessing clients' needs and formulating strategies to best meet those needs, as well as educating clients on upcoming trends and business technology challenges.
Jim's vision aims to provide the best service to meet all their clients' technology needs. In a world of rapidly evolving technological innovation and challenges, they base their business success on their clients' success.
In January 2013 he applied for and was awarded a GI bill grant to re-train in the field of IT. He completed the certification program and received full time employment in January 2014 with Asystech, Inc. He was then promoted to COO in January of 2017 and purchased the company by July 2019. These are really impressive accomplishments!
Jim's success in developing partnerships with local colleges has allowed Lane Technology Solutions to invest in the education of young IT professionals by employing interns. Through this program, students get the opportunity to gain hands-on experiences and build a resume while still working towards their degrees and certifications. Jim serves on the advisory board for the Orange Technical College as well.
Jim joined the U.S. Air Force while in his early 20's and was stationed in England when he lost a son not long after the baby was born. Being far from home and managing his and his family's grief, he continued to meet the demands of military life. That experience opened his support for fellow servicemen and servicewomen along with their families. "Most military families are far from their loved ones — moms, dads and siblings, not to mention extended family members," he said. "As civilians, we sometimes forget about those enormous sacrifices from military families. It is important to lift them up and recognize their contributions to our country."
In his spare time, he enjoys studying mid-century modern architecture, traveling to small towns across the country and classic muscle cars.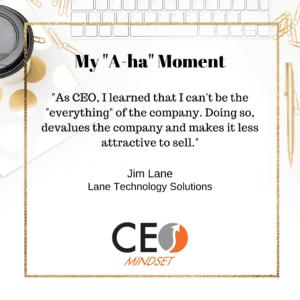 Jim attended JULO Strategy's CEO Mindset™ course to learn how to delegate tasks so he can make more time for himself to focus on client retention and leading the overall business operations… to become the true CEO. A big a-ha moment for him was learning he cannot be the 'everything' of the company. He must ask for what he wants and for the help he needs. We are excited to see what the future holds for you, Jim as you continue on with JULO Strategy.

Program expenses for all Florida veteran participants are covered through funding provided by the Florida Legislature and Veterans Florida
https://juloglobal.com/wp-content/uploads/2022/07/JULO-global-strategy-FINAL-NEW-1030x475.jpg
0
0
Juliann Nichols
https://juloglobal.com/wp-content/uploads/2022/07/JULO-global-strategy-FINAL-NEW-1030x475.jpg
Juliann Nichols
2020-08-12 16:20:05
2020-10-02 17:30:48
True CEO: Jim Lane Explains Why it's Less About the Title And More About Time and Focus.