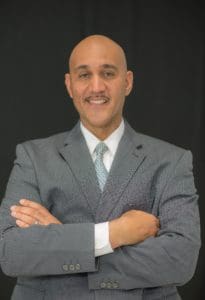 Are you ready to remove the obstacles that stand in the way of attaining your goals?! If the answer is yes, we know who can help you rediscover your purpose and increase your performance.  
Vince Loran is CEO of Ignite RPM, a leadership coaching and professional development company. With over 21 years in positions of increased responsibility within the United States Air Force and 5 years in the Federal Government, Vince developed Ignite RPM in January 2019. They provide business leaders and managers growth mindset strategies geared to improve shortcomings, uncover blind-spots and thrive! Their motto is "Inward Transformation leads to Outward Action!" 
Focusing on principles and values of Respect, Purpose, and Motivation, Ignite RPM is designed to positively transform and expand your mind. They offer a developmental process where leaders attain personalized growth mindset strategies to achieve goals and become more effective leaders. Offering leadership coaching and development services across diverse sectors including non-profits, they partner with clients to offer one-on-one coaching, training and speaking services. 
Vince, originally a Bronx and Puerto Rico native, lives with his beautiful wife, Ana, in Oviedo, Florida. They have three adult daughters and one granddaughter, Cristina. Vince enjoys cycling, photography and traveling. He obtained his Leadership Coaching Certification from Georgetown University. He also completed a Certificate in Business Administration from Georgetown University's School of Continuing Education. Vince has his BBA from Strayer University with highest honors–Summa Cum Laude.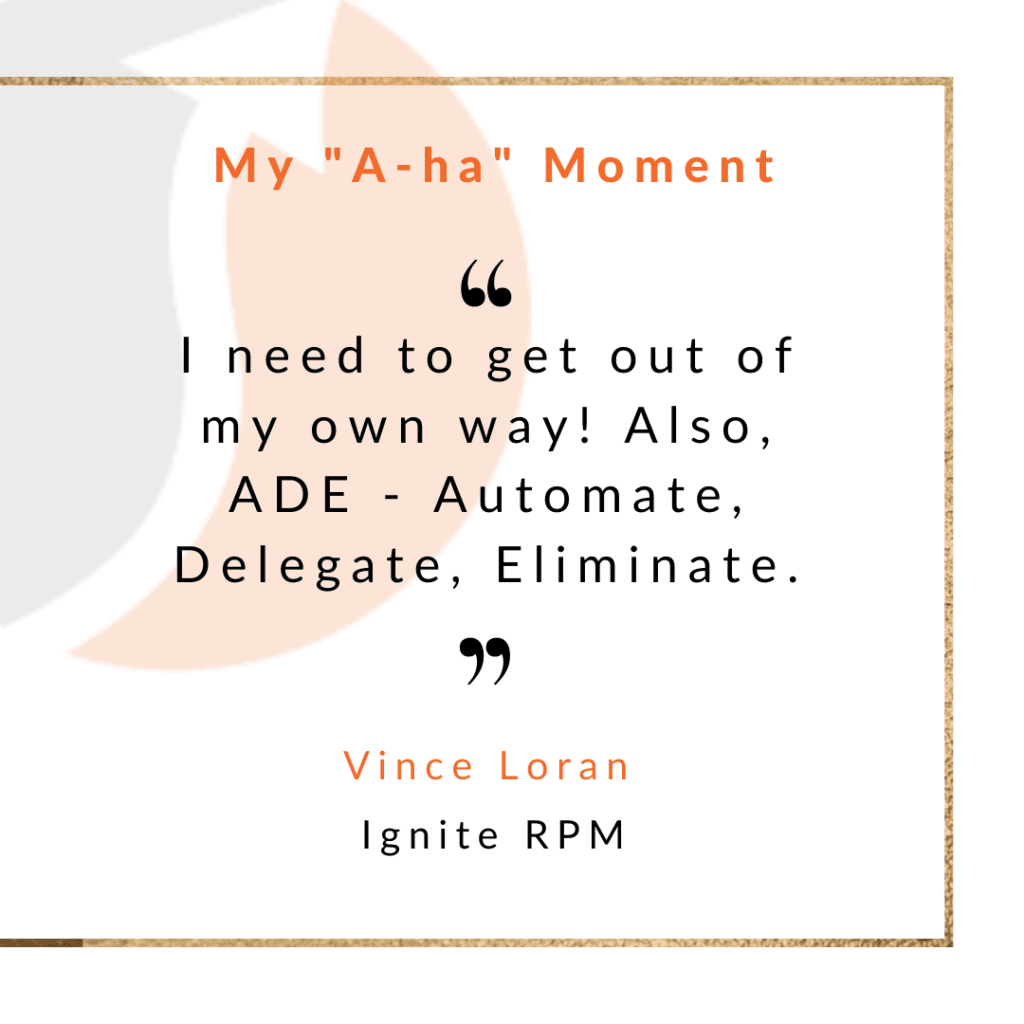 Vince attended JULO Strategy's CEO Mindset course to understand and apply the shift into being the CEO and becoming familiar with the art of Automate, Delegate and Eliminate (A.D.E.). Vince walked away with clear business goals and actions, and the guidance to overcome obstacles that kept him from getting where he wanted to be, therefore leading him to get out of his own way!  
He has since partnered with another JULO alum, Enrique Acosta Gonzalez, running a weekly podcast, The Leadership Void. Offering tips, tactics, and operational strategies to help you maximize your growth potential, every Wednesday they come together and discuss challenges you have and help develop and fill the areas of void in your leadership. You can check out their channel and subscribe HERE. 
On top of running his business and hosting a podcast, Vince is also obtaining his Master's in Social Work from Barry University. You are a triple threat Vince, and JULO loves to see everything you are accomplishing. We can't wait to see where 2021 takes you!
https://juloglobal.com/wp-content/uploads/2022/07/JULO-global-strategy-FINAL-NEW-1030x475.jpg
0
0
Juliann Nichols
https://juloglobal.com/wp-content/uploads/2022/07/JULO-global-strategy-FINAL-NEW-1030x475.jpg
Juliann Nichols
2021-01-07 10:42:05
2021-01-07 10:42:05
Vince Loran, CEO of Ignite RPM: Overcoming Obstacles To Become a Triple Threat